Bryce Harper Free Agency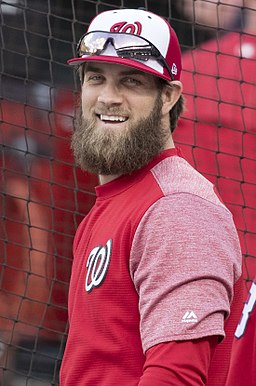 Bryce Harper is a Major League Baseball player who plays right field and is one of the top players in the league. Harper played for the Washington Nationals and is going into free agency in the off-season.
  He was offered a $300 million contract extension by the Nationals. The Los Angeles Dodgers offered the Nationals Yasiel Puig for Harper.
  Harper's top trade contenders are the New York Yankees, the Philadelphia Phillies, and the Cleveland Indians.
  USA TODAY said, "Bryce Harper will sign with the Phillies. You can bank on it."
  There is also a lot of talk about Manny Machado, shortstop, going to the Yankees or the Phillies also. Both players are two of the best in the league and would be valuable to any team they go to.