Khabib Calls Out Mayweather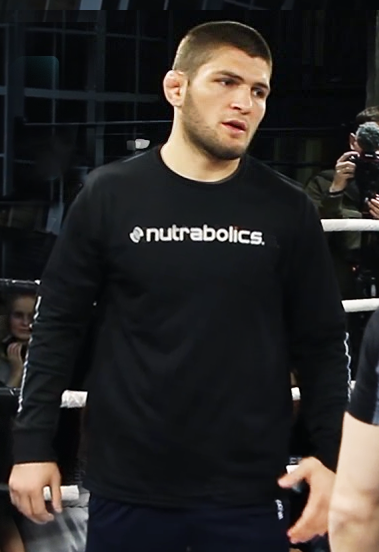 Khabib Abdulmanapovich, MMA fighter, posted this statement on social media:"In the jungle there can only be one king. Only one king. Of course, I am the king because he cannot drop McGregor, but I drop him easily.
  Khabib clearly called out Floyd Mayweather when he posted this. Many people have opinions on this because some believe that it was wrong of Khabib to think this and they believe that he is obviously if he thinks he is better than Mayweather. While on the other hand, some think that Khabib is on the peak of his career and they honestly believe that he would be able to beat Mayweather.
  Many people think this was wrong of Khabib to post this because he only won 27 matches while Mayweather has won 50 matches. People also feel as thought Khabib is oblivious if he thinks he could beat Mayweather because it would not be under UFC rules it would just be boxing. Mayweather has been a fighter longer that Khabib has so this might set Khabib at a disadvantage because Mayweather does know more things and has had more practice.
  On the other hand, some think it was right for Khabib to do this because he is at the peak of his career. Khabib is only 30 years old which means he is quicker and he is learning new things all of the time to improve himself. While Khabib is 41 years old and might not be able to do these things. They also think that Khabib will win because he did drop McGregor while Mayweather did not.
  Khabib could have posted this because this is his career. He has to be 'stirring the pot' and he has to get people interested in the next fight so that he can be successful. Or simply, he thinks he is the best and he wants to be known as the best.