The Senior sunrise for the class of 2024 was held on Thursday, September 7th at Spring Grove Elementary School.
The senior sunrise is a new tradition that was started by the class of 2022. The event is held and sponsored by SGAHS's student council. During this event, food, drinks, music, and the iconic banner is provided.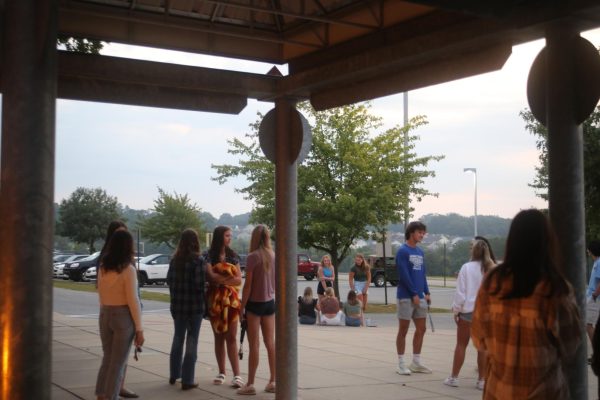 This year the event was filled with donuts and a bagel bar,alongside some breakfast drinks. The soft and calming music was played by a Spring Grove senior, Jorge Caraballo. The corn hole boards and toaster kept the seniors occupied as the sun rose at 6:42 am. 
Many seniors took pictures, and some even came with their customized senior shirts. Overall the event was a success and a mark of the beginning of the class of 2024's senior year.