Taylor Swift Midnights Release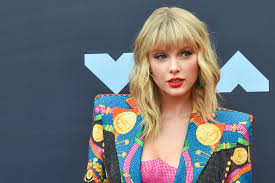 Taylor Swift released her 10th studio album on Oct. 21, 2022.
Taylor Swift just dropped her 10th studio album named "Midnights". The album dropped at midnight eastern time and was a 44-minute long listen consisting of 13 tracks! Only hours after the album was dropped Taylor released Midnights 3 am edition at 3 am that had seven extra tracks. Midnights broke the record for the largest overall week for any album, the album also sold 1.578 million copies within a week. The songs range from being about ex-lovers to cheating and even Taylor's eating disorder.
The Midnights singer took to Instagram to say "Midnights is a collage of intensity, highs and lows and ebbs and flows". In another social media post before the album was released, she stated "Midnights, the stories of 13 sleepless nights scattered throughout my life, will be out Oct. 21. Meet me at midnight,"
Taylor's track, "Antihero," is about the personality traits of being a villain. Taylor dropped a music video for the song that she wrote and directed, starring fellow friends Mike Birbiglia, John Early, and Mary Elizabeth Ellis. In one of the scenes Taylor is standing on a scale while villain Taylor checks her weight, the scale reads FAT. Some of those who saw this scene slammed Taylor saying she was fat-phobic. Fans of Taylor and others went on to say these people were missing the point and the scene was about people fat-shaming Taylor and the voice in her head that tells her she is fat. Due to all of the controversy over this scene, it was deleted by Taylor and her team.
Swift is the first female artist to occupy all of the top 10 spots on the billboard top 100 at once.