Thousand Islands, NY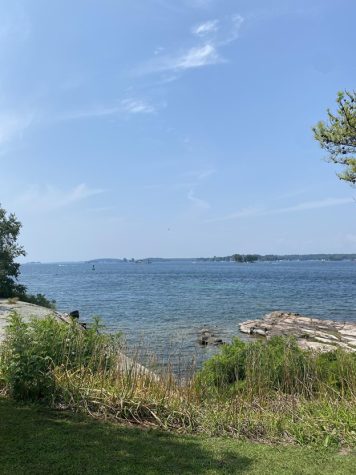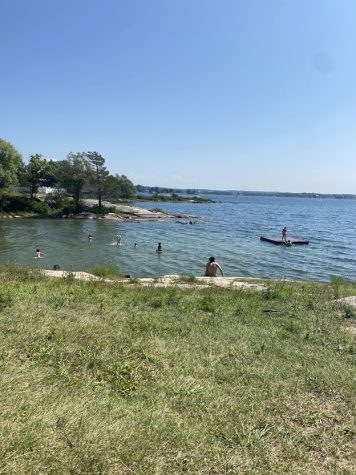 Thousand Islands, NY is a complete getaway and sanctuary compared to other vacation spots that are frequently visited.
The first two pictures were
captured at the cove. It's a place for kids and teens to swim around in crystal clear water while parents can
enjoy the space of sand to sit on chairs and talk to their friends.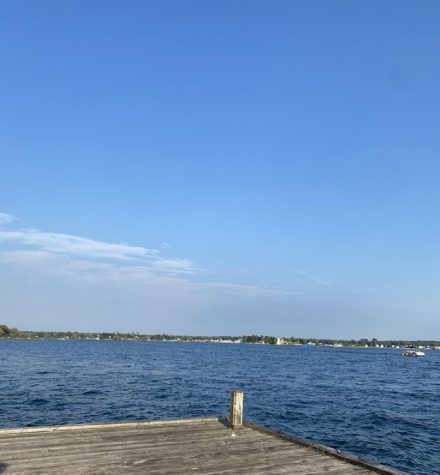 The next two pictures are taken from the
main dock. This famous part of Thousand Islands can be used at any time of day. It can be used for
fishing, jumping into the water, sometimes bathing, and housing boats. My favorite part of the main dock
is stopping by and sitting at a bench after running. I get to take in the cool breeze of the morning and calm
my nerves before running back home.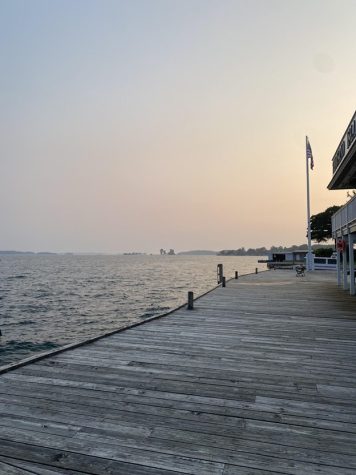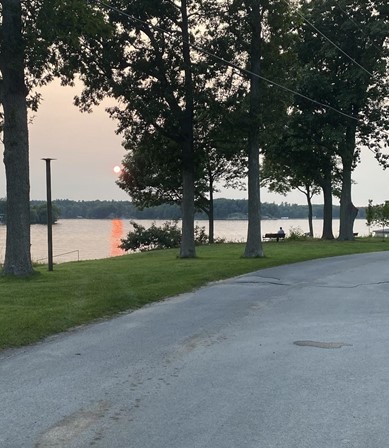 The last picture was taken in a sunset golf cart ride around the park.
The park holds many different and unique Victorian-style houses that have been symbolic to the island.
The houses line the water, making their placement the best place to take some pictures of the sunset.
Thousand Islands has many different sights that make this place different from other vacationing spots.
The safety and freedom that is felt there tops all other vacationing spots, making it my favorite place to travel to.