Chaos and Curfew in Miami, Florida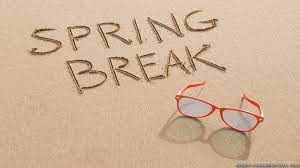 *Story originally submitted 3/26/2021
Miami Beach, Florida issued a curfew and 72-hour state of emergency on Saturday.
This curfew was intended to curb spring break and the new cases vacationers will cause. Thousands of young and college students traveled to Florida for its beaches and partying. But Miami Beach Mayor Dan Gelber believes that too many people are visiting Florida as he declared the state of emergency.
Local officials shutdown traffic on streets leading to the beaches, suspended outdoor dining at 7:00 and banned strolling on Ocean Drive after 8:00pm. Police will prevent pedestrians and vehicles from entering South Beach's main party strips.
City manager Raul Aguila said that the measures were "necessary not only to protect our residents but our visitors, including our spring breakers who we want to keep safe." Public health officials believe that as Easter approaches the number of cases in Florida will surge. This comes as many are experiencing pandemic fatigue.
On Saturday night along ocean drive maskless revelers were seen drinking and dancing before police moved in to disperse them. Many people were arrested for violating the curfew and being in large crowds.