California Wildfires Break Records Across the State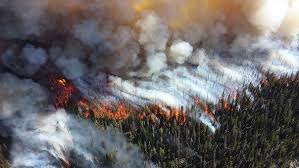 The ongoing wildfires in California have broken records across the state. In total, roughly 4 million acres have burned in 2020 during a fire season that have produced 5 of the largest wildfires in state history. The August Complex Fire has been recognized as a "gigafire," meaningthat it has burned over 1 million acres of land since it has started.
The Silverado Fire has critically injured two firefighters that were trying to battle the blaze. The firefighters suffered second and third degree burns across 65% and 50% of their bodies. The relatively new Silverado Fire has currently burned through at least 4,000 acres in and around the community Irvine, which is southeast of Los Angeles and is currently 0% contained.
Up to 60,000 people and 20,000 homes are in range of the fire and were told to evacuate. That caused the University of California, Irvine, to shut down all campus activities before 11 a.m PT. The recently contained Zogg Fire is still under investigation, but Pacific Gas & Electric equipment is now being suspected as the cause of the fire that burned 56,000 acres and killed 4 people. PG&E said in a statement that they are cooperating with investigators and that the report was
only preliminary. PG&E vowed to overhaul its operations and to put a greater emphasis on safety in an effort to avoid starting other wildfires after their equipment started a deadly wildfire in 2018. Their stock fell 8% in after-hours trading and is now valued at $9.90.
While in Colorado,the two largest fires in Colorado state history, the East Troublesome and Cameron Peak fires were hit with snow. The National Weather Service in Boulder said that an average of 4-6 inches of snow fell across the Denver metropolitan area, while higher elevations got well over a foot of snow.
While the snow is expected to help slow fire activity, large downed logs and other large fuel sources under the forest canopy will still smolder. Temperatures are expected to gradually increase beginning on Tuesday. As of Monday morning, the East Troublesome fire has burned through 192,560 acres of land and is only 15% contained, while the Cameron Peak fire has burned through 208,663 acres of lands and is only 64% contained.
About the Contributor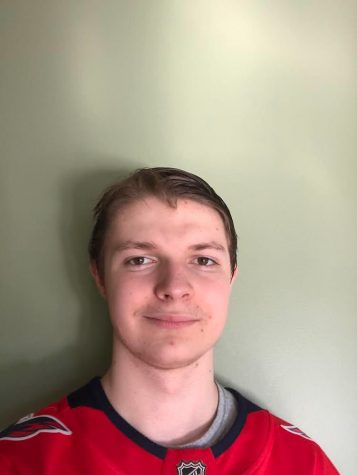 Patrick Givens, Staff Writer
Patrick is sophomore at Spring Grove High School who writes for The Rocket Star because he strives for the truth in journalism. Outside of journalism,...