Washington Football Team Consents to Name Change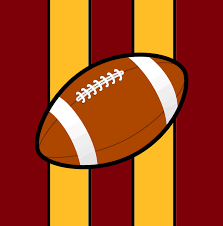 Due to the elevating discussion about discrimination in America, The Washington "Redskins" announced their name change on July 13, 2020.
Since 1972 Native American Leaders have been petitioning and fighting for a name change. Natives and allies even brought the case to the U.S government. In 2013 Daniel Snyder infamously told USA Today, "We'll never change the name. It's that simple. NEVER — you can use caps." He has since changed his view on the issue.
The push that forced the Washington "Redskin" to change their name was Fedex – who holds their naming rights- asking them to change it. Nike also pulled the Washington "Redskins" gear from their website. The team is working on finding a new name, like the Redtails, Hogs, and RedHawks.
The Washington "Redskins" reviewed their name and are now deciding on a new one. They have also updated their uniforms and go by "The Washington Football Team" temporarily.