OPINION: Lend a Hand This Holiday Season Through "Fill The Bus"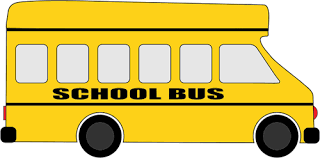 Christmas is coming fast, and the signs are already here. Snow is teasing us with flurries nearly every week, gingerbread recipes are seeing a hike up in Google searches, and Mariah Carey's "All I Want For Christmas is You" can be faintly heard within 20 miles of any retail chain. But with all the holiday hubbub coming his December, it's time to focus on something a bit less commercial than overplayed Christmas songs and 50% off deals on toys, games, and electronics.
"Fill The Bus" is a food drive held by the Spring Grove Honor Society in which Spring Grove students and staff attempt to (you guessed it) fill a bus, although sometimes even two, with food items for the Harvest of Hope charity. You see, after Christmas, a homeless shelter's food pantry is picked clean. Often, the only speck of food left is a crumb that'd be too small for a mouse, so Fill the Bus brings an entire busload of food on December 30th, ensuring that the less-fortunate than you or I can ring in their new year without the worry of waiting for donations.
The charity runs from November 18th to December 19, and accepts the following items; canned food (fruits, vegetables, beef stew, pork and beans, pasta, spaghetti sauce, etc), boxed pasta/rice, boxed Hamburger/Tuna Helper, peanut butter (chunky or smooth), canned chicken breasts, and canned salmon/tuna.
So bring in your food, and bring it to your homeroom teachers. Help us make New Years a bit better, and give a little more hope to those who don't have all the wonderful things we do. I know, you don't want to be told to donate food by some newspaper article, but it's (almost) Christmas time. Even if you can't donate, you can show this to people who can. Christmas is the time of giving, so this year, among all the AirPods, weird-flavored candy canes, and black-and-white Vans you'll be giving and getting this year, throw in some donations. Maybe it won't let you listen to music at unhealthy audio levels without a wire, but it'll give you that warm, fuzzy Christmas feeling.
Donations can be sent in with students to various buildings, but you can also look for boxes throughout the community labelled "Fill the Bus". Collections will run through December 19. Fill the bus!