Mrs. King's Angel Act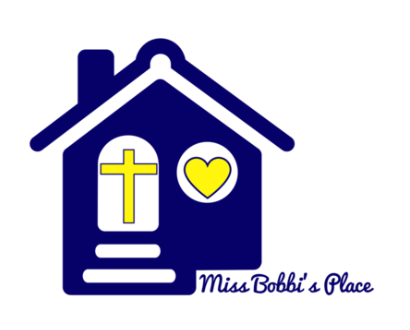 Currently, there are very few homeless shelters in York city, and the few that exist tend to separate families because of separate men and women shelters. Therefore, Spring Grove Area High School's English Teacher, Mrs. King, has decided to create a homeless shelter, Miss Bobbi's Place, with her family that will meet the needs of an entire family. While at Miss Bobbi's Place, homeless families will be able to receive the help and support they need in order to become successful. For example, they could receive help in financial planning, job training, GED classes, drug/alcohol counseling, etc.
  As of right now, about $22,000 has been donated to Miss Bobbi's Place and all the money goes towards construction costs, materials, labor, and utilities. Over the last year, they've been working with different community agencies, specifically LifePath Christian Ministries, to help the project take off.
Mrs. King also said, "We also have hosted our first annual fundraiser, which was huge success!" She and her family hope to have one of the five properties they bought renovated and ready for use by the 2019-2020 school year. This first set of properties will be located on Hope Avenue in York City. After renovating the first five properties, Mrs. King and her family hope to open up more in York City's different school zones.
  The idea of Miss Bobbi's place originates back to last year, January 2018. Miss Bobbi's Place was inspired by one of Mrs. King's husband, Zac's, students during the 2017-2018 school year at McKinley K-8 in York City who was heavily impacted by homelessness. The student and his family really struggled and this prompted Mrs. King and her family to look more into seeing what they could do to help. She said, "We know how important family is, and we wanted to be able to provide families a place where they could work together to get back on their feet."
  The name of the project comes from Zac's principal's mother, Miss Bobbi, who was very active in the Lancaster City community and was an advocate for homeless people through her work at the Water Street Mission.    
  If you want to help Mrs. King and her family in providing support for those in need, Miss Bobbi's Place is accepting monetary donations, 100% of which will go towards the project. In addition to donations, Miss Bobbi's Place will also be needing volunteers to help with painting, yard work, cleaning, and other maintenance projects.
  To stay updated, you can go to Miss Bobbi's Place's website at www.missbobbisplace.com, and follow them on Facebook, Instagram, and Twitter @MissBobbisPlace. In Mrs. King's words, "We're just an average family helping out in any way that we can. It's so important to give back to your community and to help those in need. Anyone, anywhere can do something to make a difference in someone's life."